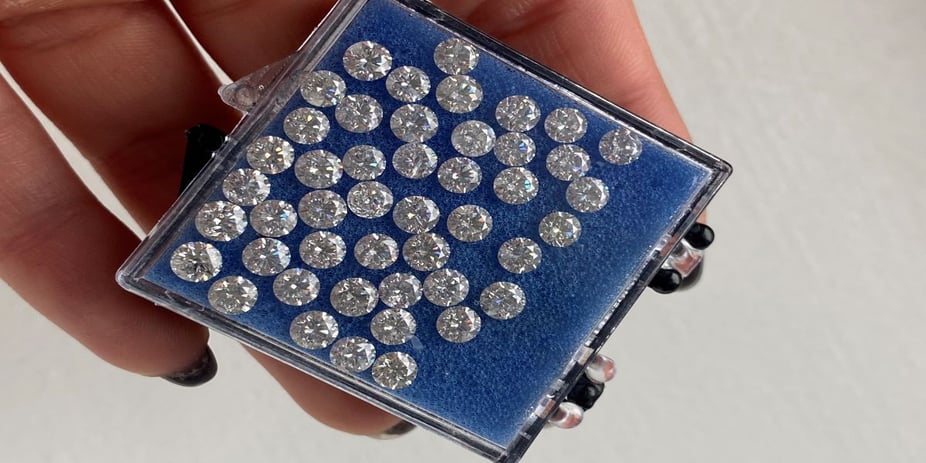 It was an interesting, challenging, and difficult year to say the least and I think everyone is wondering what this year will be like for the diamond market?
Things were basically cut off around the world and the supply chain was deeply fractured for a good part of 2020. There was very little diamond output and balanced with the decline of sales things stayed very depressed. I always like to look forward but it's important to look back to previous years to see where stock levels were and prices to have some indication of where we are headed.
After the 2017 high watermark, global diamond production declined in 2018-2020 and it's predicted that to remain below 2017 levels for the foreseeable future. Staff reductions and closures continue to affect output.
It's estimated that in 2020 the global diamond production decreased by 20% which is estimated at 113 million carats. This is the lowest output since the 1990s.
We started to see positive signs June-December as retails jewelry sales started to surge and hit record highs. This resurgence of retail sales led to a revival of wholesale polished prices and ultimately showed a V-shaped recovery.
As lockdowns continue to lift around the country you can feel the uptick in sales and movement starting to begin.
It seems that the recovery will continue and hopefully retailers have sold thru a lot of their inventory. The demand for buying diamonds continues to be strong. Retailers have increased their presence online, focused more on what their target audience is and I think this has provided an opportunity to be more streamlined and efficient.
If business continues the way it has in the first quarter of 2021 diamond prices will remain steady.