An engagement ring is one of the most important investments you will ever make; ensuring it captures the spirit of your love - and the essence of your love's tastes - is important. When it comes to custom jewelry design, trends can help guide your choice. They show you what is relevant, new, and exciting. Let these top engagement ring styles inspire you.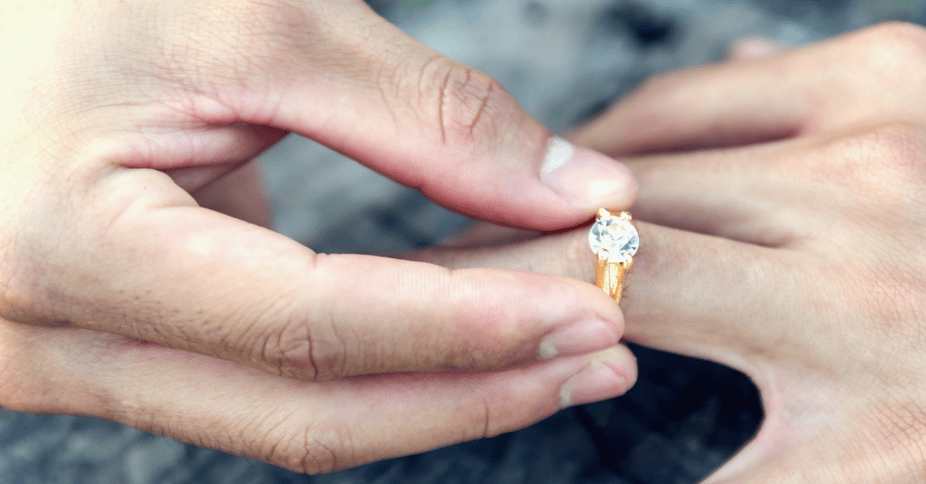 Sought-After Shapes
Diamond shape (not to be confused with cut) is a top consideration. While cut refers to the stone's ability to reflect and refract light, shape is just that: the physical outline and appearance of the diamond. Round is by far the most popular choice; it is classic and fits beautifully in virtually any setting and style.
Also popular are square and rectangle shapes (such as those found in the princess cut) which offer contemporary appeal, and oval shapes (e.g. cushion and oval) that lend engagement rings a softer, more romantic flair. You'll also see elegant marquise popping up more and more.
Classic with a Twist
If you're like many buyers, you want an engagement ring that manages to be both classic and unique. Sound like Mission: Impossible? No! A trend we love involves using stones in new ways. For example, oval, radiant, emerald, and cushion cuts are traditionally set in a north-south orientation. Simply shifting this to east-west creates an entirely new, and unconventional, look.
Another example of turning classic design on its head: princess cuts are a perennial favorite. Setting the stone sideways in what is sometimes called a "kite setting" gives it an edgy vibe that is fresh and sophisticated.
Mission: Accomplished!
Hot Halos
Halo settings help you maximize your budget and get the most ring for your money. Typically, a center stone (often round) is surrounded by rows of melee diamonds to create an effect of continuous shine and sparkle.
We are seeing a new take on this exceptional style: octagonal and hexagonal shapes. Melee surrounds the stone and then creates these geometric lines. This lends the ring a vintage feel that may be just the right fit for your recipient.
The Band Matters Too
In 2016 and 2017, stacking bands were ultra-trendy. These sets featured two or three bands that fit on top of each other. Typically, one is the engagement ring and another is the wedding band. Some couples add an anniversary band as well. While this aesthetic is still going strong, 2018 is bringing in curved bands.
Popular are chevron bands; the V shape can be adorned with melee diamonds for added impact. Another interesting choice is the tiara shape. More intricate and opulent, this gives the ring a crown-like appearance.
His and Hers and Theirs
The idea that engagement bands are for brides-to-be only is, fortunately, slowly changing. We are seeing styles that suit women, men, and nonbinary people. Designer offerings range from simple unadorned bands to bezel settings to flush-set diamonds and other gems to utilization of colored stones.
Eternity Bands
Traditional engagement rings feature a center stone which acts as the star of the piece. In 2018, expect to see more eternity bands. Instead of a single showpiece, these can make smaller or melee diamonds the focal point. As with halos, the idea is to maximize sparkle and impact while staying within budget. This works beautifully for people who don't want a center stone that sits higher than the ring for practical and/or aesthetic reasons.
No matter what style you choose, make sure you opt for a reputable jeweler; they bring custom engagement rings and custom jewelry design to life so you can get the best return on this very important investment of buying an engagement ring.